What is the best camera for Vlogger and Vlogging? As there are plenty of video cameras for vlogging in the market, it is hard to choose a perfect vlogging camera. In fact, you need to choose the camera according your certain parameters demanded. One of these parameters is the environment in which you make a video. For example: if you are just sitting in your room and recording a video for vlog, and shoot cameras will work correctly for you. However, if you are making a video while traveling to other countries, you might need a better DSLR camera which provides surprising results in the broad daylight and low light. Here's our sneak peek on top 10 cameras for Vlogging depending upon the users' needs and an excellent video editing software for Vlogger.
Top 10 Best Cameras for Vlogging
1. Nikon COOLPIX L30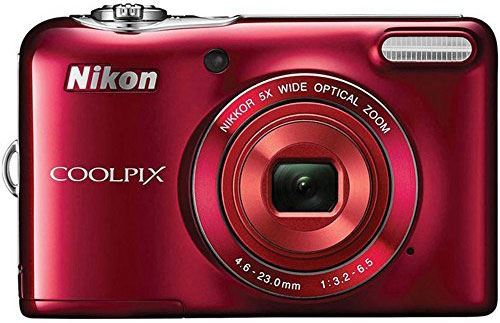 The first easiest, handiest and cheapest solution, entry level video camera for vlogger is the Nikon COOLPIX L30. It is the simplest point and shoot camera which will let you record the videos in 720p and is available for around $100 only. It has only basic features. However, the main disadvantages include: it doesn't record videos in 1080 and also don't have support to add an extra mic to record clear video. Moreover, you will have to use the AA Alkaline batteries.